Head & Neck Surgeon and Melanoma Surgeon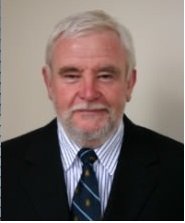 BIOGRAPHY
PROFESSOR JAMES H F SHAW
MBChB (Otago) with distinction in Medicine & Surgery.
MD (Otago) DSc (Otago) FRACS (general & vascular).
PDF File Full CV
PDF File Publications and Abstracts
Clinical Professor of Surgery Auckland University, New Zealand
Consultant Surgeon Auckland Hospital (since 1984)
Chief of Surgery Ascot Private Hospital, Auckland
Surgical training:
New Zealand
London
Harvard University, Boston, USA
Sloan Kettering Cancer Centre, New York City, USA
Author of over 150 publications.
Surgical interests:
Head and Neck surgery, specifically thyroid, parathyroid, and salivary gland surgery.
Melanoma surgery throughout the body with special interest in Head and Neck Melanoma, and lymph gland involvement from Melanoma
Professional Memberships:
James IV Association of Surgeons, Inc*
The Society of Head & Neck Surgeons (USA)
International Association of Endocrine Surgeons
Royal Australasian College of Surgeons – Head & Neck Section
Royal Australasian College of Surgeons – Endocrine Surgery Section
Society of Surgical Oncology, USA
Australia & New Zealand Head & Neck Association
Court of Examiners Final Fellowship – Royal Australasian College of Surgeons * A world-wide Society of Surgeons limited to 100 active members. Sole New Zealand Member
Melanoma, Head & Neck Surgical Experience
Melanoma Surgery 1984-2007
Primary Melanoma excisions (1000's)
Sentinel Node dissections (100's)
Neck Dissection (100's)
Axillary Dissection (100's)
Groin Dissection (100's)
Other miscellaneous (10's)
Head and Neck Surgery 1984-2007
Total Surgical Procedures (10,749)
Thyroidectomy (1,996)
Head & Neck Melanoma and other Skin Cancers (499)
parotidectomy (519)
Submandibular Gland Excisions (300)
Parathyroidectomy (361)
Neck Dissection (299)
Branchial /Thyroglossal Cyst Resections (195)
Oral Cavity Cancer etc (79)
Carotid Body Tumours (16)
© 2015 James H F Shaw. All Rights Reserved | Sitemap